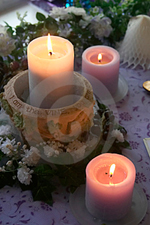 Reception Venues
Wedding Photographers
Wedding Cakes
Wedding Planners
Wedding DJ
Wedding Bands
Wedding Dresses
Wedding Shows
Leawood Venues
Overland Park Venues
Churches and Cathedrals
Home
First of all, Congratulations on your Engagement!
Let us be the first to wish you all the best in the years to come. But first, let's get you set up with all of the tools you will need to host the best wedding ceremony and wedding reception in Kansas City, Overland Park, Leawood or other KC area. We are a local Kansas City wedding company who's only interest is to help you plan the perfect wedding ceremony and reception for you & your family and friends. There is NO CHARGE or SIGN UP required to use this site! We are a FREE wedding planning service in Kansas City.

To get started right away, just click on any of the topics at the top.



Kansas City Wedding Venues



Location, location, location - you should start by finding the best location to accommodate you, your local family and friends and most importantly your guests who will be coming in from out of town. Kansas City seems small to us who live here, but it can be very complex and overwhelming to visitors from out of town if you don't plan your wedding ceremony and wedding reception carefully. Based on our expertise, we recommend that you stick to one of the following areas of Kansas City:



The Power and Light District - Downtown



Due to the recent popularity of the Power and Light District and the surrounding BOOM of wedding venues in the downtown Kansas City area, many couples are turning to this area to host their wedding ceremony and reception. There are multiple churches, cathedrals, reception venues, halls, lofts and other wedding event spaces that have recently cropped up in the downtown KC area. In our wedding venues section we have them listed with details for you.

Overland Park / Leawood

Overland Park and Leawood are great wedding reception locations because they are safe, upscale and close to home. There are an abundance of large hotels in Overland Park around 435 and Metcalf including The Overland Park Sheraton next door to the Overland Park Convention Center. There are also numerous country clubs in Leawood and Overland Park that are perfect for wedding receptions. See wedding venues for a listing of all Overland Park and Leawood venues.

Midtown / Plaza Area

Midtown and the Plaza are Kansas City classic locations that host a miriad of excellent wedding reception venues, churches and cathedrals, and offer a great view of what makes Kansas City great. See our wedding venues section for a listing of Midtown / Plaza venues.

Kansas City Wedding Photographers

Your wedding day should be captured with style and grace, preserving the memories of your special day for generations to come. Choosing the right Kansas City wedding photographer is a very important decision in your wedding planning process. A good place to start is to find an example of what you want your wedding pictures to look like. Look online or maybe you have a friend or relative who has great wedding photos, simply get a reference from them! If you want to browse around, please see our list of wedding photographers.



Kansas City Wedding Cakes



Hooray! Probably the most enjoyable part of the wedding planning, picking out your special wedding cake. Who doesn't like sitting around, sampling chocolate vs. velvet chocolate, carrot vs. vanilla bean, oh and the list goes on and on. Next to picking out and visiting all of the great Kansas City wedding venues, picking out your wedding cake is a journey that your whole family might even want to join you on. You might even get the groom to be out on this excursion! There are several excellent wedding cake bakery specialists in Kansas City, see our list of wedding cakes and choose the one that best suits you!



Kansas City Wedding Planners



If you're having a large wedding reception then you might want to consider hiring a wedding planner to help you tie everything together and stay on top of deadlines, vendors, and general planning duties. From the very beginning stage of choosing your venue, band, photographer, cake, etc. all the way through to the big day when a wedding planner can make or break a wedding reception with their ability to successfully manage your wedding reception. We have a great list of Kansas City wedding planners for you to review.



Kansas City Wedding DJ



Well, if you can't afford a band (or don't know any bands that owe you a favor - haha) then you're probably looking at hiring a DJ. DJs are also good for wedding reception venues that are too small for a live band. Choosing the perfect wedding dj is crucial to the success of your wedding reception. A good wedding DJ should be around $500.00, agree to have a sit down meeting with you before the big day, and take advance requests from you about what type of songs that you want played at your wedding reception. Keep in mind that a wedding DJ and a Hip-Hop DJ are two completely different things. A wedding DJ is classy, well dressed and well spoken (doesn't speak in Ebonics, etc.) and can make announcements in a classy tone throughout the evening. A Hip Hop DJ is mainly for nightclubs and loft parties, etc. We have an excellent list of Kansas City wedding DJs for you to look over.



Kansas City Wedding Bands



Now for something really special, you can impress your guests with an amazing Kansas City wedding band. Nothing says class and sophistication like a live band at your wedding. Hiring a DJ basically says to your guests that you're either poor, or well, you're poor. But if you really want to impress your group, hire an incredible wedding band for your reception. After we surveyed over 200 couples who attended at least 3 or more wedding receptions over the past 2 years, 5% of them remembered the food they had at the weddings, 15% remembered the wedding reception venue, less than 5% remembered what the flowers or the center pieces even looked like, but over 50% of the guests remembered the band. Think that over when you're planning out your budget! Might want to cut back a little on the food and those overpriced center pieces and invest in a good band instead. We have a great list of Kansas City wedding bands for you to browse.

Also, for something unique and exciting, take a peek at BIG SHOW Dueling Pianos - this is really taking off!



Kansas City Wedding Dresses



Choosing a great wedding dress should be fun! Be sure that you find a stylish but trendy wedding dress maker or store. If they serve champaigne while you're trying on dresses, that would be a plus as the process of trying on 10 or more wedding dresses can be a tiresome process. Get a nice glass of the bubbly in your hand while you and your mother or bride's maids help you decide on a perfect wedding dress. We have an excellent list of wedding dresses and dress makers.



Kansas City Wedding Shows



Kansas City offers several different wedding shows each year. If you are a future bride looking to meet your vendors in person, look at live demos, see wedding dress fashion shows, and talk to DJs or other wedding vendors then you should try to attend one of the many Kansas City wedding shows that happen each year. Wedding shows often feature a exhibition type hall set up that hosts a large number of little 10 x 10 booths that wedding vendors can purchase for outrageous prices. For more information see our list of Kansas City wedding shows.



Leawood Wedding Venues



For those couples who want to have their wedding reception close to home, the private and wealthy neighborhood of Leawood, Kansas has several country clubs, venues for rent, banquet halls, church locations and other types of Leawood wedding venues. There are several locations to choose from as Leawood, KS has at least 3 major country clubs in the area as well as several great churches. Leawood wedding venues come in all shapes and sizes and for a complete list, please see our Leawood wedding venues site.



Overland Park Wedding Venues



Another great local close to home wedding location is Overland Park, Kansas. Overland Park offers several great banquet halls, country clubs, restaurants, hotel ballrooms, churches and even private Overland Park wedding venues. Located just southwest of the Kansas City metro area, OP offers several of Kansas City's most attractive wedding reception venues and churches for your ceremony. OP has easy access from 435 highway and is well known for great restaurants, shopping areas and beautiful golf courses and country clubs. See our complete list of Overland Park Wedding Venues today!



Kansas City Wedding Churches and Wedding Cathedrals



Most churches in Kansas City, Leawood, and Overland Park are open to hosting wedding receptions. Be sure and book really far in advance or you will not get your date reserved. Churches book up extremely far in advance and this usually surprises most couples. In contrast to wedding reception venues, the churches usually can only host one wedding ceremony at a time, or if they do hold more than one ceremony on a certain day you may get stuck with a poor time slot. You don't want your ceremony to start at 2pm if your reception doesn't start until 6pm, you will end up with some really drunk guests if they have 4 hours to wait until dinner. For more info please see our complete list of Kansas City Wedding Churches.